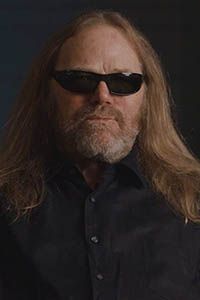 0
Уэйн Ишам
Wayne Isham
Режиссер, Оператор, Продюсер
Род. 1958
---
Уэйн Ишам - биография
Уэйн Ишам родился в 1958 г.
Был режиссером фильмов: 12 баксов (1998), Metallica: I Disappear (2000), Майкл Джексон: Number Ones (2003) и др., участвовал в создании сериала Стоп! Снято! (1999-2007).
Как оператор руководил процессом съемок фильмов: Madonna: Celebration - The Video Collection (2009), Мадонна: Безупречная коллекция (1990), Madonna (1984) и др.
Выполнял функции продюсера фильмов: Megadeth: Foreclosure of a Dream (1992), Megadeth: Exposure of a Dream (1992), Extreme: Rest in Peace, Version 1 (1992).
---
---
Уэйн Ишам - фильмография
Режиссер
Metallica & San Francisco Symphony - S&M2 (2019)

Olivia O`Brien: Love Myself (2019)

S&M2 - Behind the Scenes Making of the Show (2019)

Slayer: The Repentless Killogy (2019)

Bad Wolves: Zombie (2018)

Dance into the Party (2017)

Carrie Underwood: Church Bells (2016)

Fall Out Boy: Irresistible, Version 3 (2016)

Zac Brown Band: Goodbye in Her Eyes (2014)

Avenged Sevenfold: Shepherd of Fire (2013)

Cage the Elephant: Live from the Vic in Chicago (2012)

Foo Fighters: These Days (2012)

Metallica: Quebec Magnetic (2012)

Avenged Sevenfold: So Far Away (2011)

Michael Jackson: Hollywood Tonight (2011)

`Weird Al` Yankovic Live!: The Alpocalypse Tour (2011)

Avenged Sevenfold: Nightmare (2010)

Bon Jovi: What Do You Got? (2010)

Enrique Iglesias Feat. Pitbull: I Like It (2010)

Ne-Yo: Beautiful Monster (2010)

Ne-Yo: Champagne Life (2010)

Ne-Yo: One in a Million (2010)

Adam Lambert: Time for Miracles (2009)

Kelly Clarkson: My Life Would Suck Without You (2009)

Metallica: Broken, Beat & Scarred (2009)

Metallica: Orgullo pasión y gloria. Tres noches en la ciudad de México. (2009)

OneRepublic: All the Right Moves (2009)

Avenged Sevenfold: Afterlife (2008)

Avril Lavigne: The Best Damn Thing (2008)

Avril Lavigne: the Best Damn Tour - Live in Toronto (2008)

David Cook: Light On (2008)

Leona Lewis: Forgive Me (2008)

Tenacious D: The Complete Masterworks 2 (2008)

Your Love Is a Lie (2008)

Britney Spears: Piece of Me (2007)

Eros Ramazzotti & Ricky Martin: Non siamo soli (2007)

Mana: Manda una Senal (2007)

Velvet Revolver: Come on, Come in Fantastic Four (2007)

You Can`t Make This Shit Up (2007)

3 Doors Down: Landing in London (2006)

Avenged Sevenfold: Seize the Day (2006)

Bon Jovi: Welcome to Wherever You Are (2006)

Godsmack: Speak (2006)

Lemar: It`s Not That Easy (2006)

Def Leppard: Rock of Ages (2005)

Faith Hill: Fireflies (2005)

Joss Stone: Don`t Cha Wanna Ride (2005)

Shania Twain: Don`t (2005)

Shania Twain: I Ain`t No Quitter (2005)

Keith Urban: Days Go By (2004)

The Very Best of Sheryl Crow: The Videos (2004)

Бритни Спирс: Суперхиты - моя прерогатива / Britney Spears: Greatest Hits - My Prerogative (2004)

Judas Priest: Electric Eye (2003)

Mötley Crüe: Greatest Video Hits (2003)

Metallica: Frantic (2003)

Metallica: St. Anger Rehearsals (2003)

Майкл Джексон: Number Ones / Michael Jackson: Number Ones (2003)

Moby: Extreme Ways (2002)

Paul Simon: Father and Daughter (2002)

Sheryl Crow: Soak Up the Sun (2002)

98 Degrees: The Way You Want Me To (2001)

Blu Cantrell: Hit `Em Up Style (Oops!) (2001)

Britney Spears: I`m Not a Girl, Not Yet a Woman (2001)

Dave Matthews Band: The Videos 1994-2001 (2001)

Kid Rock: Forever (2001)

Live Evolution (2001)

Ricky Martin Feat. Christina Aguilera: Nobody Wants to Be Lonely (2001)

Ricky Martin: Sólo quiero amarte (2001)

*NSYNC: It`s Gonna Be Me (2000)

98 Degrees: Give Me Just One Night (Una Noche) (2000)

Aaliyah: Try Again (2000)

Bon Jovi: It`s My Life (2000)

Bon Jovi: Say It Isn`t So (2000)

Bon Jovi: Thank You for Loving Me (2000)
Metallica: I Disappear (2000)

Metallica: S&M (2000)

Ricky Martin: She Bangs (2000)

Whitney Houston: The Greatest Hits (2000)

`N Sync & Britney Spears: Your #1 Video Requests... And More! (2000)

`N Sync: Bye Bye Bye (2000)

98 Degrees: I Do (Cherish You) (1999)

98 Degrees: The Hardest Thing (1999)

Backstreet Boys: I Want It That Way (1999)

Bon Jovi: Real Life (1999)

Def Leppard: Promises (1999)

Metallica: No Leaf Clover (1999)

Ricky Martin: Livin` la vida loca (1999)

Ricky Martin: Shake Your Bon-Bon (1999)

The Ricky Martin Video Collection (1999)

Westlife: Swear It Again (Version 1) (1999)

Музыкальная видео коллекция Уилла Смита / The Will Smith Music Video Collection (1999)

Стоп! Снято! / Making the Video (1999-2007) (сериал)
12 баксов / 12 Bucks (1998)

98 Degrees: Because of You (1998)

Ace of Base: Cruel Summer (US Version) (1998)

Metallica: Cunning Stunts (1998)

Metallica: Fuel (1998)

Ricky Martin: La bomba (1998)

Ricky Martin: La copa de la vida (1998)

Ricky Martin: The Cup of Life (1998)

Ricky Martin: Vuelve (1998)

Will Smith: Miami (1998)

Майкл Джексон: Альбом «HIStory» на кинопленке / Michael Jackson: HIStory on Film - Volume II (1997)

Janet Jackson: Design of a Decade 1986/1996 (1996)

Journey: When You Love a Woman (1996)

Lionel Richie: Don`t Wanna Lose You (1996)

Real McCoy: Come and Get Your Love (1996)

Whitney Houston & CeCe Winans: Count on Me (1996)

Boyz II Men: Water Runs Dry (1995)

Dave Matthews Band: Satellite (1995)

Megadeth: Train of Consequences (1995)

Michael Jackson: You Are Not Alone (1995)

Pantera: Cemetery Gates (Demon Knight Version) (1995)

Seal: Don`t Cry (1995)

Bon Jovi: Good Guys Don`t Always Wear White (1994)

Bon Jovi: If I Was Your Mother (1994)

David Lee Roth: She`s My Machine (1994)

Megadeth: Angry Again (1994)

Pantera: 5 Minutes Alone (1994)

Pantera: I`m Broken (1994)

Queensrÿche: I Am I (1994)

Scorpions: Under the Same Sun, Version 2 (1994)

Bon Jovi: Bed of Roses (1993)

Bon Jovi: In These Arms (1993)

Def Leppard: Tonight (1993)

Def Leppard: Two Steps Behind (1993)

Eddie Murphy Feat. Michael Jackson: Whatzupwitu (1993)

Eddie Murphy: Desdamona (1993)

Eddie Murphy: I Was a King (1993)

Megadeth: 99 Ways to Die (1993)

Megadeth: Sweating Bullets (1993)

Metallica: Fade to Black (1993)

Metallica: Live Shit - Binge & Purge, San Diego (1993)

Skid Row: No Frills Video (1993)

Skid Row: Roadkill (1993)

Def Leppard: Have You Ever Needed Someone So Bad (1992)

Extreme: Rest in Peace, Version 1 (1992)

For Those About to Rock: Monsters in Moscow (1992)

Megadeth: Exposure of a Dream (1992)

Megadeth: Symphony of Destruction (1992)

Megadeth: Symphony of Destruction, Gristle Mix (1992)

Metallica: Sad But True (1992)

Metallica: Wherever I May Roam (1992)

Roxette: (Do You Get) Excited? (1992)

Roxette: Church of Your Heart (1992)

Skid Row: Psycho Love (1992)

Great White: Desert Moon (1991)

Great White: Lovin` Kind (1991)

Great White: My... My... My... the Video Collection (1991)

Metallica: Enter Sandman (1991)

Queensrÿche: Operation Livecrime (1991)

Roxette: Spending My Time (1991)

Scorpions: Wind of Change (1991)

Turn Up the Volume 1 (1991)

Janet Jackson: Black Cat (1990)

Janet Jackson: The Rhythm Nation Compilation (1990)

Jon Bon Jovi: Blaze of Glory (1990)

Jon Bon Jovi: Miracle (1990)

Judas Priest: Painkiller (1990)

The Rolling Stones: Almost Hear You Sigh (1990)

Whitesnake: Now You`re Gone (1990)

Bon Jovi: Blood on Blood (1989)

Bon Jovi: I`ll Be There for You (1989)

Bon Jovi: Lay Your Hands on Me (1989)

Bon Jovi: Living in Sin (1989)

Bon Jovi: New Jersey, the Videos (1989)

Def Leppard - Live: In The Round, In Your Face (1989)

Mötley Crüe: Dr. Feelgood (1989)

Mötley Crüe: Kickstart My Heart (1989)

Moscow Music Peace Festival (1989)

Ozzy Osbourne: Breakin` All the Rules (1989)

Ozzy Osbourne: Crazy Babies (1989)

Pink Floyd Live in Venice (1989)

Pink Floyd: Delicate Sound of Thunder (1989)

Pink Floyd: One of These Days (Live) (1989)

Scorpions: I Can`t Explain (1989)

Skid Row: 18 and Life (1989)

The Rolling Stones: Rock and a Hard Place (1989)

Bon Jovi: Bad Medicine (1988)

Bon Jovi: Bad Medicine, Alternate Version (1988)

Bon Jovi: Born to Be My Baby (1988)

Def Leppard: Armageddon It (1988)

Def Leppard: Pour Some Sugar on Me, Version 2 (1988)

Historia (1988)

Judas Priest: Johnny B. Goode (1988)

Ozzy Osbourne: Miracle Man (1988)

Ozzy Osbourne: Wicked Videos (1988)

Pink Floyd: Comfortably Numb - Live (1988)

Billy Joel - A Matter of Trust: The Bridge to Russia (1987)

Billy Joel: Live in Leningrad (1987)

Bon Jovi: Never Say Goodbye (1987)

Bon Jovi: Wanted Dead or Alive (1987)

Bon Jovi: Wild in the Streets (1987)

Bryan Adams: Hearts on Fire (1987)

Bryan Adams: Heat of the Night (1987)

Fleetwood Mac: Tango in the Night (1987)

Mötley Crüe: Girls, Girls, Girls (1987)

Mötley Crüe: Wild Side (1987)

Mötley Crüe: You`re All I Need (1987)

Ozzy Osbourne: Crazy Train (1987)

Whitney Houston: So Emotional (1987)

Bon Jovi: Livin` on a Prayer (1986)

Bon Jovi: You Give Love a Bad Name (1986)

Dokken: In My Dreams (1986)

Judas Priest: Locked In (1986)

Judas Priest: Parental Guidance (1986)

Judas Priest: Turbo Lover (1986)

Mötley Crüe: Uncensored (1986)

Nu Shooz: Point of No Return (1986)

The Psychedelic Furs: Pretty in Pink (1986)

Dokken: Alone Again (1985)

Dokken: Just Got Lucky (1985)

Dokken: The Hunter (1985)

George Clinton: Double Oh-Oh/Bullet Proof (1985)

Mötley Crüe: Home Sweet Home (1985)

Michael Bolton: Everybody`s Crazy (1985)

Rosanne Cash: I Don`t Know Why You Don`t Want Me (1985)

Howard Jones: Like to Get to Know You Well, Version 2 (1984)

Rod Stewart: Some Guys Have All the Luck (1984)

Pink Floyd: Money (1973)
---
Оператор
Madonna: Celebration - The Video Collection (2009)

Kiss: the Second Coming (1998)

Metallica: Enter Sandman (1991)

Мадонна: Безупречная коллекция / Madonna: The Immaculate Collection (1990)

Ozzy Osbourne: Wicked Videos (1988)

Mötley Crüe: Uncensored (1986)

Madonna (1984)

Madonna: Lucky Star (1984)
---
Продюсер
Extreme: Rest in Peace, Version 1 (1992)

Megadeth: Exposure of a Dream (1992)

Megadeth: Foreclosure of a Dream (1992)
---
---
Реклама
Лауреат премии Оскар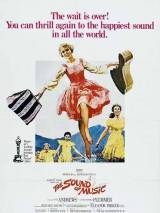 | | | |
| --- | --- | --- |
| 1 | | 9.14 |
| 2 | | 7.82 |
| 3 | | 7.34 |
| 4 | | 7.23 |
| 5 | | 6.91 |
| | | |
| --- | --- | --- |
| 1 | | 7 |
| 2 | | 6.6 |
| 3 | | 6.5 |
| 4 | | 6.33 |
| 5 | | 5.5 |
| | | |
| --- | --- | --- |
| 1 | | 9.18 |
| 2 | | 9.00 |
| 3 | | 9.00 |
| 4 | | 8.84 |
| 5 | | 8.74 |
| | | |
| --- | --- | --- |
| 1 | | 9.45 |
| 2 | | 9.45 |
| 3 | | 9.4 |
| 4 | | 9.39 |
| 5 | | 9.37 |
| | | |
| --- | --- | --- |
| 1 | | 9.34 |
| 2 | | 9.22 |
| 3 | | 9.20 |
| 4 | | 9.00 |
| 5 | | 8.95 |
Награждения