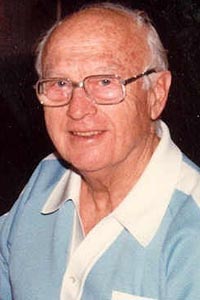 0
Уолтер Лэнц
Walter Lantz
Продюсер, Режиссер, Сценарист, Актер
Дата рождения: 27.04.1899. Дата смерти: 22.03.1994
---
Уолтер Лэнц - избранные фильмы и сериалы
---
Уолтер Лэнц - биография
Уолтер Лэнц родился 27 апреля 1899 г. - умер 22 марта 1994 г.
Был режиссером фильмов: Hurdy Gurdy (1929), Вуди Вудпекер и друзья (1982), Mother Goose on the Loose (1942) и др., мультфильмов: Веселая старая душа (1933), Boogie Woogie Bugle Boy of Company `B` (1941), участвовал в создании сериала Приключения Вуди и его друзей (1957).
Участвовал в написании сценариев к фильмам: Вуди Вудпекер и друзья (1982), Three Lazy Mice (1935), Towne Hall Follies (1935) и др., мультфильмам: Маленькие веселые эльфы (1934), Вуди Вудпеккер (1999-2002).
Принимал участие в съемках и озвучивании фильмов: Get Lost! Little Doggy (1964), Voodoo in Harlem (1938), Barnyard Rivals (1928) и др., сериала Приключения Вуди и его друзей (1957).
Выполнял функции продюсера фильмов: Guest Who? (1965), Семейный альбом Барри: Именинная путаница (1962), Т-с-с-с-с-с (1955) и др., мультфильмов: Маленькие веселые эльфы (1934), Жареная рыба (1944), Акробат поневоле (1943) и др., сериала The Woody Woodpecker Show (1964).
---
---
Уолтер Лэнц - фильмография
Продюсер
Walter, Woody and the World of Animation (1982)

Вуди Вудпекер и друзья / Woody Woodpecker and His Friends (1982)

A Fish Story (1972)

Bye, Bye, Blackboard (1972)

Chili Con Corny (1972)

For the Love of Pizza (1972)

Gold Diggin` Woodpecker (1972)

Indian Corn (1972)

Let Charlie Do It (1972)

Pecking Holes in Poles (1972)
Режиссер
Вуди Вудпекер и друзья / Woody Woodpecker and His Friends (1982)

Приключения Вуди и его друзей / The Woody Woodpecker Show (1957) (сериал)

The Dog That Cried Wolf (1953)

Stage Hoax (1952)

Woodpecker in the Rough (1952)

Обработка скальпа / Scalp Treatment (1952)

Рожденный долбить / Born to Peck (1952)

Destination Meatball (1951)

Slingshot 6-7/8 (1951)

Woody Woodpecker Polka (1951)
Сценарист
Вуди Вудпекер / Woody Woodpecker (2017)
Вуди Вудпеккер / The New Woody Woodpecker Show (1999-2002) (сериал)

Walter, Woody and the World of Animation (1982)

Вуди Вудпекер и друзья / Woody Woodpecker and His Friends (1982)
Хитрые воротца / Wicket Wacky (1951)

... сюжет

Country Store (1937)

Duck Hunt (1937)

Everybody Sing (1937)

Fireman`s Picnic (1937)

Football Fever (1937)
Актер
Get Lost! Little Doggy (1964)

... Passerby

Приключения Вуди и его друзей / The Woody Woodpecker Show (1957) (сериал)

... Ведущий

Voodoo in Harlem (1938)

... Cartoonist

Barnyard Rivals (1928)

Lunch Hound (1927)

Dinky Doodle in Egypt (1926)

Dinky Doodle in the Lost and Found (1926)

Dinky Doodle in Uncle Tom`s Cabin (1926)

Dinky Doodle`s Bed Time Story (1926)

Dinky Doodle`s Little Orphan (1926)
---
Фильм месяца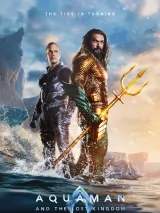 Реклама
| | | |
| --- | --- | --- |
| 1 | | 8.5 |
| 2 | | 7.59 |
| 3 | | 7.3 |
| 4 | | 7.13 |
| 5 | | 6.56 |
| | | |
| --- | --- | --- |
| 1 | | 8.67 |
| 2 | | 8.5 |
| 3 | | 7.75 |
| 4 | | 7.6 |
| 5 | | 7.59 |
| | | |
| --- | --- | --- |
| 1 | | 9.67 |
| 2 | | 8.69 |
| 3 | | 8.63 |
| 4 | | 8.57 |
| 5 | | 8.51 |
| | | |
| --- | --- | --- |
| 1 | | 9.48 |
| 2 | | 9.44 |
| 3 | | 9.43 |
| 4 | | 9.4 |
| 5 | | 9.4 |
| | | |
| --- | --- | --- |
| 1 | | 9.36 |
| 2 | | 9.20 |
| 3 | | 9.00 |
| 4 | | 9.00 |
| 5 | | 8.98 |
Награждения