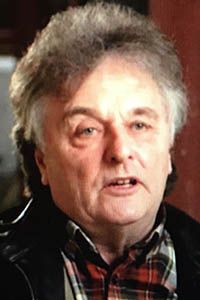 0
Дэвид Мале
David Mallet
Режиссер, Продюсер
Род.
---
Дэвид Мале - биография
Дэвид Мале был режиссером фильмов: AC/DC: Big Gun (1993), Лучшее из Боуи (2002), From Janet. To Damita Jo: The Videos (2004) и др., участвовал в создании сериалов: Великие представления (1972-2021), Imagine (2005), Albert! (1972) и др.
Выполнял функции продюсера фильма The Kenny Everett Video Cassette (1981), сериалов: His and Hers (1972), Juke Box Jury (1964), On the House (1971) и др.
---
---
Дэвид Мале - фильмография
Режиссер
AC/DC: Shot in the Dark (2020)

Greatest Chocolate Adverts of All Time (2019)

The Rolling Stones: Totally Stripped (2016)

AC/DC: Play Ball (2014)

AC/DC: Rock or Bust (2014)

Michael Forever (2011)

VH1 Divas Celebrates Soul (2011)

AC/DC: Live at River Plate (2009)

Jennifer Hudson: I`ll Be Home for Christmas (2009)

Queen + Paul Rodgers: Live in Ukraine (2009)

Tina Live (2009)

46664: A Concert for Nelson Mandela (2008)

Cirque du Soleil: Delirium (2008)

Genesis: When in Rome (2008)

VH1 Rock Honors (2008)

VH1 Rock Honors: the Who (2008)

AC/DC: Plug Me in (2007)

Barry Manilow: Songs from the Seventies (2007)

Cirque du Soleil: KÀ (2007)

David Gilmour: Remember That Night (2007)

Happy Birthday Elton! from Madison Square Garden, New York (2007)

P!NK: I`m Not Dead - Live from Wembley Arena (2007)

P!Nk: Leave Me Alone - I`m Lonely (2007)

Simply Red: Stay - Live at the Royal Albert Hall (2007)

VH1 Rock Honors (2007)

Jeff Wayne`s Musical Version of `the War of the Worlds` (2006)

Manilow: Music and Passion (2006)

Russell Brand: Live (2006)

Sarah Brightman: Diva - The Video Collection (2006)

VH1 Rock Honors (2006)

AC/DC: Family Jewels (2005)

Blondie: Video Hits (2005)

Comic Relief 2005: Is This the Way to Amarillo (2005)

Culture Club: Greatest Hits (2005)

Elton John: The Red Piano (2005)

Imagine (2005) (сериал)

Olivia Newton-John: Video Gold II (2005)

Once Upon a Time... (2005)

Queen + Paul Rodgers: Return of the Champions (2005)

Rod Stewart: Blue Skies (2005)

Cirque du Soleil: La Nouba (2004)

From Janet. To Damita Jo: The Videos (2004)

I`m Only Looking: The Best of INXS (2004)

Peter Gabriel: Play (2004)

Sarah Brightman: the Harem World Tour - Live from Las Vegas (2004)

Cher: The Farewell Tour (2003)

Queen: Greatest Video Hits 2 (2003)

Blondie: Greatest Video Hits (2002)

Classics: The Best of Sarah Brightman (2002)

David Gilmour in Concert (2002)

Janet Jackson: Live in Hawaii (2002)

Queen: Greatest Video Hits 1 (2002)

U2: The Best of 1990-2000 (2002)

Cirque du Soleil: Dralion (2001)

Elton John: One Night Only - Greatest Hits Live (2001)

MTV Icon: Janet Jackson (2001)

Freddie Mercury: The Video Collection (2000)

Michael Flatley - Gold: A Celebration of Michael Flatley (2000)

The Pretenders: Greatest Hits (2000)

Tina Turner: One Last Time Live in Concert (2000)

Charlotte Church: Voice of an Angel in Concert (1999)

Cher: All or Nothing (1999)

Cher: Live in Concert from Las Vegas (1999)

Christmas in Vienna (1999-2000) (сериал)

Cirque du Soleil: Quidam (1999)

Ladies & Gentlemen: The Best of George Michael (1999)

Queen`s Greatest Flix III (1999)

Иосиф и его удивительный разноцветный плащ снов / Joseph and the Amazing Technicolor Dreamcoat (1999)

Feet of Flames (1998)

Janet Jackson: You (1998)

Janet: The Velvet Rope (1998)

Phil Collins: Live and Loose in Paris (1998)

Sarah Brightman in Concert (1998)

Властелин танца (1997)

U2: PopMart Live from Mexico City (1997)

Дом священника / Ballet for Life (1997)

AC/DC: Hail Caesar (1996)

AC/DC: No Bull (1996)

David Bowie feat. Pet Shop Boys: Hallo Spaceboy (1996)

Gloria Estefan: the Evolution Tour (1996)

Tina Turner & Barry White: In Your Wildest Dreams - Live Version (1996)

Tina Turner: Live in Amsterdam (1996)

Bon Jovi: Live from London (1995)

Queen: Heaven for Everyone (1995)

Rolling Stones: Voodoo Lounge (1995)

Operalia (1994)

Pink Floyd: P. U. L. S. E. Live at Earls Court (1994)

The Brit Awards 1994 (1994)

Tina Turner: What`s Love? Live (1994)

U2: Zoo TV Live from Sydney (1994)
AC/DC: Big Gun (1993)

Bowie: The Video Collection (1993)

David Bowie: Black Tie White Noise (1993)

Tina Turner: Proud Mary (1993)

AC/DC: Dirty Deeds Done Dirt Cheap, Live (1992)

AC/DC: Highway to Hell, Live (1992)

AC/DC: Live at Donington (1992)

Erasure: the Tank, the Swan, and the Balloon - Live! (1992)

The Freddie Mercury Tribute: Concert for AIDS Awareness (1992)

AC/DC: Are You Ready (1991)

Erasure: Chorus (1991)

Erasure: Love to Hate You (1991)

INXS: Live Baby Live (1991)

INXS: Shining Star (1991)

Queen: Greatest Flix II (1991)

AC/DC: Moneytalks (1990)

AC/DC: Thunderstruck (1990)

Lisa Stansfield: What Did I Do to You? (1990)

Madonna: Blond Ambition World Tour Live (1990)

Madonna: Live! Blond Ambition World Tour 90 from Barcelona Olympic Stadium (1990)

Queen: I Want It All (1989)

Queen: The Miracle EP (1989)

AC/DC: Heatseeker (1988)

AC/DC: That`s the Way I Wanna Rock `n` Roll (1988)

David Bowie: Glass Spider (1988)

Historia (1988)

Pretenders: the Singles (1988)

Tina Turner: A Change is Gonna Come (1988)

Tina Turner: Addicted to Love (1988)

Freddie Mercury & Montserrat Caballé: Barcelona (1987)

Freddie Mercury: The Great Pretender (1987)

AC/DC: Who Made Who (1986)

AC/DC: You Shook Me All Night Long (1986)

Billy Idol: To Be a Lover (1986)

Feargal Sharkey: Someone to Somebody (1986)

Queen: Who Wants to Live Forever (1986)

Tina! (1986)

Bryan Adams & Tina Turner: It`s Only Love (1985)

David Bowie & Mick Jagger: Dancing in the Street (1985)

David Bowie: Loving the Alien (1985)

Diana Ross: Chain Reaction (1985)

Dokken: Into the Fire (1985)

Feargal Sharkey: A Good Heart (1985)

Feargal Sharkey: You Little Thief (1985)

Freddie Mercury: I Was Born to Love You (1985)

Freddie Mercury: Made in Heaven (1985)

Heart: What About Love (1985)

Kiss: Tears Are Falling (1985)

Kiss: Uh! All Night (1985)

Kiss: Who Wants to Be Lonely (1985)

Now That`s What I Call Music 6 (1985)

Olivia Newton-John: Culture Shock (1985)

Olivia Newton-John: Emotional Tangle (1985)

Olivia Newton-John: Soul Kiss (1985)

Olivia Newton-John: The Right Moment (1985)

Olivia Newton-John: Toughen Up (1985)

Olivia: Soul Kiss (1985)

Paul Young: Everytime You Go Away (Version 2) (1985)

Rush: Grace Under Pressure Tour 1984 (1985)

The Pointer Sisters in Paris (1985)

Tina Turner: Private Dancer (1985)

Tina Turner: Show Some Respect (1985)

Billy Idol: Catch My Fall (1984)

Billy Idol: Eyes Without a Face (1984)

Culture Club: Mistake No. 3 (1984)

David Bowie: Serious Moonlight (1984)

Frankie Goes to Hollywood: Relax (Live Version) (1984)

Kool & the Gang: Fresh (1984)

Olivia Newton-John: Twist of Fate (1984)

Queen: Hammer to Fall (1984)

Queen: I Want to Break Free (1984)

Queen: Radio Ga Ga (1984)

Queen: the Works E.P. (1984)

Rick Springfield: Don`t Walk Away (1984)

Rush: Distant Early Warning (1984)

Rush: Red Sector A (1984)

Scorpions: Rock You Like a Hurricane (1984)

Asia in Asia (1983)

Asia: Live at Budokan (1983)

David Bowie: Cat People (Putting Out Fire) - Live (1983)

David Bowie: China Girl (1983)

David Bowie: Let`s Dance (1983)

Def Leppard: Foolin` (1983)

Def Leppard: Photograph (1983)

Def Leppard: Rock of Ages (1983)

Donna Summer: Unconditional Love (1983)

Iron Maiden: The Trooper (1983)

Joan Jett & the Blackhearts: Everyday People (1983)

Joan Jett & the Blackhearts: Fake Friends (1983)

Joan Jett & the Blackhearts: The French Song (1983)

Olivia Newton-John & John Travolta: Take a Chance (1983)

Billy Connolly: The Pick of Billy Connolly (1982)

Billy Idol: White Wedding (1982)

David Bowie: The Drowned Girl (1982)

Haircut 100: Fantastic Day (1982)

Haircut 100: Love Plus One (1982)

Hot Gossip (1982)

Iron Maiden: Run to the Hills (1982)

Iron Maiden: The Number of the Beast (1982)

Joan Jett & the Blackhearts: Crimson and Clover (1982)

Billy Connolly: Billy Bites Yer Bum Live (1981)

David Bowie: Wild Is the Wind (1981)

Queen & David Bowie: Under Pressure (1981)

Slipstream (1981)

The Kenny Everett Video Cassette (1981)

Blondie: Call Me - Version 1 (1980)

David Bowie: Ashes to Ashes (1980)

David Bowie: Fashion (1980)

Peter Gabriel: Games Without Frontiers (1980)

Roxy Music: Same Old Scene (1980)

The Rolling Stones: Emotional Rescue - Performance Version (1980)

The Rolling Stones: She`s So Cold (1980)

Blondie: Accidents Never Happen (1979)

Blondie: Atomic (1979)

Blondie: Die Young Stay Pretty (1979)

Blondie: Dreaming (1979)

Blondie: Eat to the Beat (1979)

Blondie: Living in the Real World (1979)

Blondie: Shayla (1979)

Blondie: Slow Motion (1979)

Blondie: Sound Asleep (1979)

Blondie: The Hardest Part (1979)

Blondie: Union City Blue (1979)

Blondie: Victor (1979)

David Bowie: Boys Keep Swinging (1979)

David Bowie: DJ (1979)

David Bowie: Look Back in Anger (1979)

David Bowie: Space Oddity (1979 Version) (1979)

Eat to the Beat (1979)

The Boomtown Rats: Diamond Smiles (1979)

The Boomtown Rats: I Don`t Like Mondays (1979)

Blondie: Hanging on the Telephone (1978)

Make the Music Speak (1977) (сериал)

Albert! (1972) (сериал)

All Star Comedy Carnival (1972)

His and Hers (1972) (сериал)

Leeds (1972-1974) (сериал)

On the House (1971) (сериал)

Sez Les (1971) (сериал)
Великие представления / Great Performances (1971-2021) (сериал)

Albert and Victoria (1970) (сериал)

Inside George Webley (1970) (сериал)

Jokers Wild (1969) (сериал)

With a Little Help from my Friends (1969)

Dee Time (1967) (сериал)
---
Продюсер
The Kenny Everett Video Cassette (1981)

The Sounds of Scotland (1976) (сериал)

His and Hers (1972) (сериал)

On the House (1971) (сериал)

Sez Les (1971) (сериал)

Albert and Victoria (1970) (сериал)

Jokers Wild (1969) (сериал)

Shindig! (1965) (сериал)

Juke Box Jury (1964) (сериал)
---
---
Реклама
Фильм месяца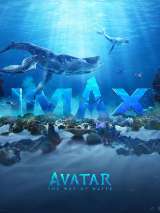 | | | |
| --- | --- | --- |
| 1 | | 9.14 |
| 2 | | 7.82 |
| 3 | | 7.34 |
| 4 | | 7.23 |
| 5 | | 6.91 |
| | | |
| --- | --- | --- |
| 1 | | 6.6 |
| 2 | | 6.5 |
| 3 | | 5.5 |
| 4 | | 5.37 |
| 5 | | 5.14 |
| | | |
| --- | --- | --- |
| 1 | | 9.18 |
| 2 | | 9.00 |
| 3 | | 9.00 |
| 4 | | 8.84 |
| 5 | | 8.67 |
| | | |
| --- | --- | --- |
| 1 | | 9.45 |
| 2 | | 9.45 |
| 3 | | 9.4 |
| 4 | | 9.39 |
| 5 | | 9.37 |
| | | |
| --- | --- | --- |
| 1 | | 9.34 |
| 2 | | 9.22 |
| 3 | | 9.20 |
| 4 | | 9.00 |
| 5 | | 8.95 |
Награждения